Shmoozing with Avi featuring Jewish Ventriloquist Jonathan Geffner.
Jonathan Geffner is the writer, creator, executive producer and star of the multi-award-winning Trillo & Suede web series. This film noir parody featuring a Jewish ventriloquist detective and his Jewish wooden partner has won a staggering 39 awards for Best Web Series, Best Comedy and more in international film contests since its debut in January 2020.
Jonathan is a real life ventriloquist who is widely known as one of the most highly skilled ventriloquists in the world. Fluent in Yiddish, he is also a Yiddish teacher and translator. He is fairly fluent in Hebrew as well, and he infuses his Trillo & Suede web series with lots of Yiddishisms and Jewish humor. You can watch Seasons 1 and 2 of Trillo & Suede on the Trillo & Suede YouTube channel.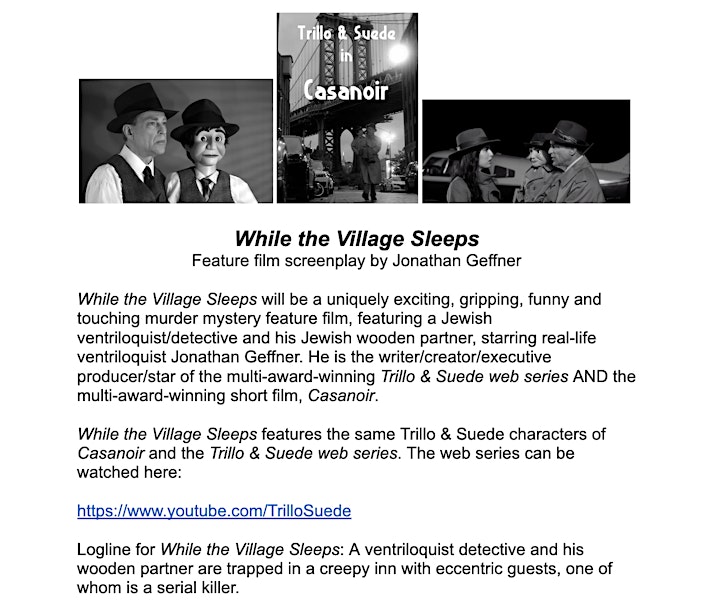 Contact Jonathan Geffner to obtain the link password to watch the entire Casanoir film
While the Village Sleeps will require a budget of $250,000. All interested parties should contact:
Jonathan Geffner
jg@geffner.com
https://www.youtube.com/TrilloSuede