From Chess Masters to the Holocaust and Beyond – Survivor David Friedman's Art Legacy with Miriam Friedman Morris
David Friedman(n) 1893-1980, made important contributions both in the realms of 20th century art and in the creation of materials that play a powerful humanitarian role in educating people about the reality of the Holocaust. A gifted artist and historian, he chronicled people and events before, during, and after the Holocaust. He depicted human fate as a refugee in Prague, as a prisoner in the Lodz Ghetto and the Auschwitz subcamp, Gleiwitz I. His first family was murdered, his artwork was Nazi-looted and lost. As a survivor, he fought antisemitism and racial hatred through painting the horrors he had witnessed—to show them to the world. He titled the series, Because They Were Jews! His daughter Miriam Friedman Morris will talk about her journey to find David Friedman's Nazi-looted art and preserve her father's remarkable legacy for future generations.
Facebook: https://www.facebook.com/YiddishkaytInitiative
Youtube: https://www.youtube.com/channel/UC5Sn79YK2gnyrZiNJgWPuWw
Website: https://yilovejewish.org/view-events-live/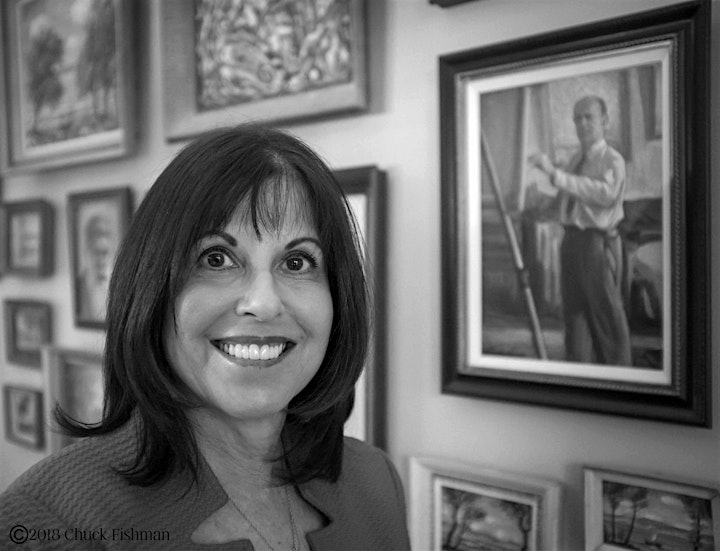 Miriam Friedman Morris is the daughter of Auschwitz survivors David and Hildegard Friedman(n). Art shaped her life. David Friedman painted so the world would not forget. After her father's death in 1980, she felt a profound responsibility to carry on his mission—to show his Holocaust art to the world. Fascination with his Nazi-looted art launched a quest to find works and ensure David Friedman's rightful place in history. Her pursuit launched a worldwide revival of an artist obscured by the Nazi regime. It even led to "Holocaust Diary" an episode on the Fox Business News show, Strange Inheritance. Morris, who lives in New York, facilitates exhibitions, lectures and writes — and is dedicated to the preservation of her father's art legacy. She has co-written a book, traveled the world, is a recognized lecturer and author of several articles.
Morris is currently writing a book about her father's art journey: http://z.umn.edu/davidfriedmann
Vimeo: https://vimeo.com/45334366
Facebook: David Friedmann—Artist as Witness@David Friedman1983